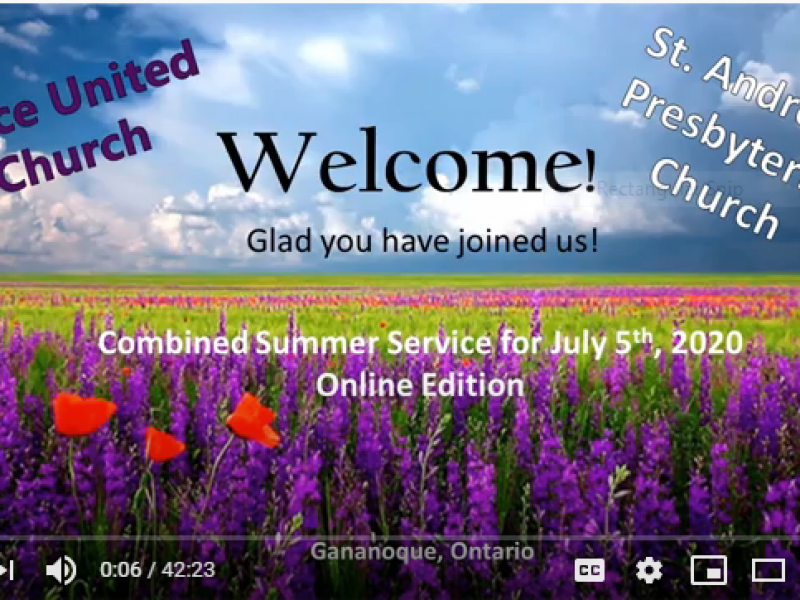 Her is the link for July 5th Worship prepared by ST. Andrews Church.
Grace and St. Andrews will be sharing services for the summer.
Copy and paste the link into your browser.

https://www.youtube.com/watch?v=eN6XMZoQ9Gw&feature=youtu.be

A bulletin and copy of the sermon can be found in the documents tab of the website if you could like a copy. Enjoy.

Back to Previous Page