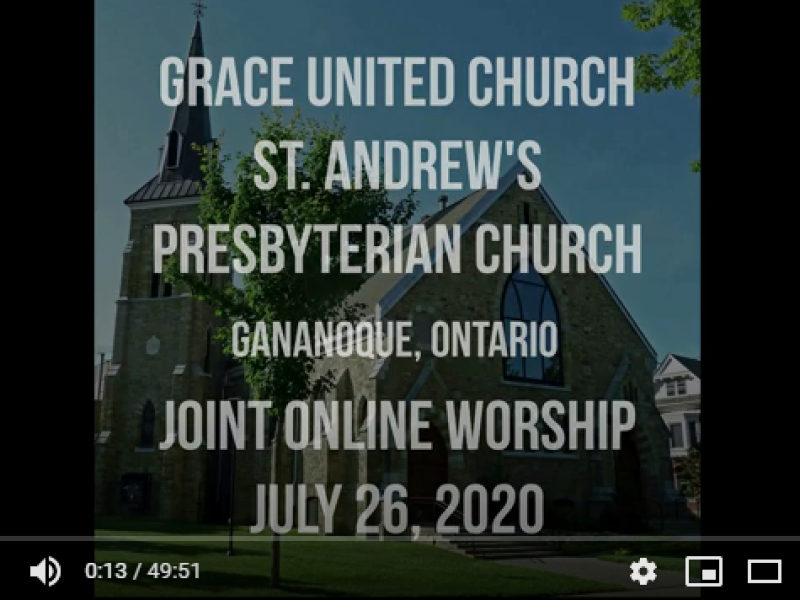 July 26th link to YouTube Service.

https://www.youtube.com/watch?v=sDJGkTrYBGw

Copy and paste to your browser or click on the YouTube icon on the first page of website.

Thanks to all who contributed in any way. The service includes an announcement from Brian Brooks regarding the special Congregational Meeting on August 3 (this video is VERY early in the service, and is captioned).

The Meditation this week is "From Ordinary to Extraordinary" and the anthem is Grace Church Choir 2003, singing "Sing to the Lord a Joyful Sound".

Worship Outline posted in the documents section.

Back to Previous Page