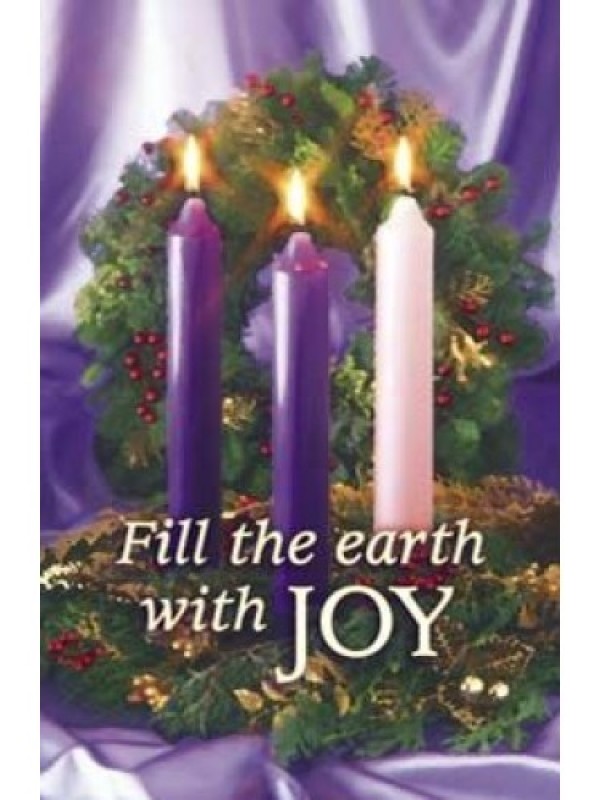 Third Sunday of Advent, when we will light the Candle of Joy.
White Gift Sunday
Our Worship leader this Sunday is Barb Dejeet.
Join us as we prepare for the birth or Christ.

Coffee is on at 10:00am - All are welcome.

White Gift Sunday began in 1903 in Painesville Ohio, when a Minister's wife, upset over her two daughters arguing over gifts they had received in a Sunday School Gift exchange, came upon the idea. She remembered a story about the wise king Kubla Khan who received gifts from his people that were wrapped in white so that all the gifts looked the same. By doing this, the love and devotion of the giver became more important than the gift. The following year, it was suggested that the Sunday School bring gifts, wrapped in white, that would be given to people in need in the community. Instead of focusing on receiving gifts, the focus shifted to bringing gifts to Jesus the could in turn be shared with the people who did not have much. The idea caught on as is still practiced in many churches today.
The tradition of White Gift Sunday has often been part of Advent celebrations here at Grace United. Over the years gifts have varied from the original concept to wrapped parcels to monetary gifts placed in white envelopes to a combination of the two. This year we have invited members of the congregation who wish to participate to choose if they prefer to make a monetary gift or if they would like to choose a gift from the list below and wrap it in white paper and put it under the tree.
During this Advent season, we have chosen , the Leeds and Grenville Interval House as our special project. Interval House provides emergency shelter, outreach counselling and transitional support for abused women and their children, free of charge.
Suggested Gifts: Gift Cards (small denominations) (Walmart, Shoppers, Giant Tiger, Tim Hortons, McDonalds, No Frills, Metro) AA & AAA Batteries, Journals, personal care products, scarves, mittens, slippers, socks.

Thank you for your support.
Back to Previous Page