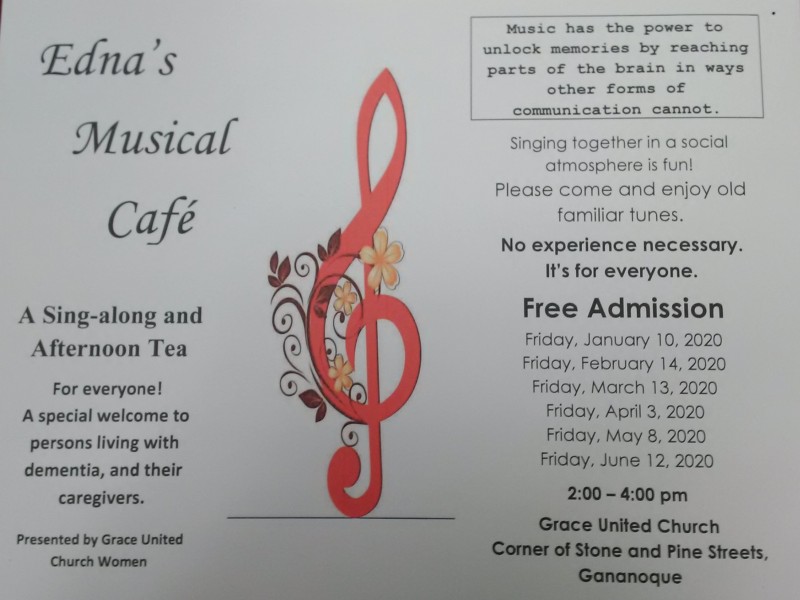 A Sing-along and Afternoon Tea, for everyone!
A special welcome to persons living with dementia, and their caregivers. Presented by , Grace United Church Women
Singing together in a social atmosphere
is fun!
Please come and enjoy old familiar tunes. No experience necessary.
It's for everyone. Free Admission
Friday, April 3, 2020 2:00 - 4:00 p.m.
Friday, May 8, 2020 2:00 - 4:00 p.m.
Friday, June 12, 2020 2:00 - 4:00 p.m.
Grace United Church, Corner of Stone and Pine Streets, Gananoque

For more information, call 613-382-2161
Music has the power to unlock memories by reaching parts of the brain in ways other forms of communication cannot.
Back to Previous Page